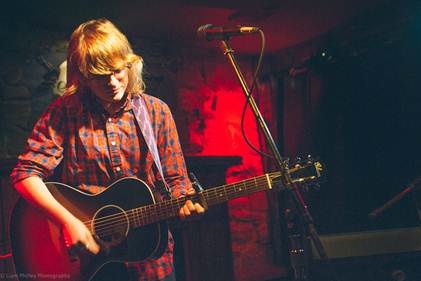 Well, February's nearly gone – is it almost spring yet? Almost? Can we start saying that?! I'm keeping the late winter blahs away with a show or two every week until the end of March, and then it really will be spring. You can check the gig list for a complete list of the dates, but I'm really looking forward to heading back to Nova Scotia for the ECMAs, and then some showcases back here in Toronto for Canadian Music Week!
The new record is done!! It was such a thrill to have Gordie Johnson on board for the mixing of this project and Howie Weinberg doing the mastering, the two of them have breathed a whole different kind of life into the songs, and I can't wait for you all to hear.
I've been busy at video shoots with Adrian Vieni of
www.woodandwiresproductions.com. Keep your eyes peeled for live videos of the songs from my new record. They'll be coming out soon, as a little bit of a sneak peak 🙂 You'll be able to find them right here on my site, so check back!
And last, but definitely cool: the CBC Searchlight competition. Just heard that I got through to round two! – which is fantastic. So please go to the link below, listen and vote! Next, they'll be whittling down to five from our region, and I would love you all to put me in those five! I know everyone groans at the thought of more voting, but go on! It's easy! Just a little button push! And listening to some great music in the process! Here's the link – http://r3.ca/0Y0R
Thanks to everyone who has been listening and voting….and I hope I'll see you all at a gig someday soon!
Molly