BIO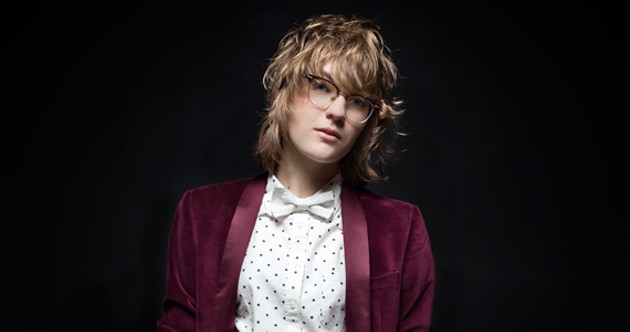 At 18, Molly Thomason is already a force to be reckoned with. As her current single "Never Felt A Thing", a duet with Carleton Stone produced by Joel Plaskett, is garnering airplay across the country, Molly is hard at work on her third album, this time with producer John-Angus MacDonald (The Trews). While Molly's first two recordings saw a young artist eager to experiment with different styles and influences, her third is a full-on rock record, chock-full of hook-laden songs powered by Molly's strong and distinctive vocals.
A year out of the gate, her sophomore release, Beauty Queen, already has an impressive string of credits – multiple award nominations, semi-finalist status in the International Songwriting Competition and the John Lennon Songwriting Competition, winner of the "She's The One" contest at the Ottawa Bluesfest, a Degrassi placement, and to top it all off, Molly won the Canadian Folk Music Award for Young Preformer of the Year 2011. The album has an undeniable pop sensibility that showcases a variety of musical styles and instrumentation. From the doo-wop vibe of "Shine In The Dark" to the jazz tinged "Amsterdam", the songs themselves are intelligent and perceptive, often showing a maturity that belies her years.
Molly's debut recording Through The Static was a solid effort by a talented young singer-songwriter. It attracted a lot of attention for Molly including two Music Nova Scotia award nominations (New Artist and Pop/Rock Recording of the Year), a placement on Degrassi and two #1′s on the East Coast Countdown. Molly's song "Little Bones" achieved semi-finalist status in the International Songwriting Contest; and "People Lie" won the Viewfinder Competition, and was released as a video at the 2010 Atlantic Film Festival.
Molly tours at every opportunity. A confident and engaging performer, she captures and holds the attention of her audiences, whether she is appearing solo in theatres or rocking the crowd with her band on festival stages.
Molly Thomason's destiny is a future filled with music. It will be an exciting journey to witness.